Lux Helsinki – winter light festival breaks visitor records with strong social media and media presence
Lux Helsinki
2017–
Communications and media relations,
Events,
Influencers,
Social media and content production,
Strategic planning
Mellakka has handled communications for the Lux Helsinki light festival since 2017. The long collaboration has made our communications team an integral part of the production for the entire event.
Originally, Mellakka's goal was to find Lux Helsinki's own voice and encourage the public to interact more closely with the festival. Thanks to interesting content and successful social media campaigns, such as the #lightchallenge, which ended up on the country's main news broadcasts, the event gained much more visibility and a committed audience.
During our years together, Lux Helsinki has established its position as a bright spot in winter that the general public looks forward to each year. In 2020, Lux Helsinki achieved an all-time visitor record of 600,000 visitors.
As Lux Helsinki has grown, it has changed from a single light installation event to an internationally significant light art festival. At the same time, the communications goals have ambitiously expanded from engaging the public to increasing the appreciation of light art both in the arts sector and in the media.
In 2023, Lux Helsinki attracted a lot of attention, not least because of the war-themed installation that was exhibited in the heart of Helsinki. The broad interest and topical social issue were translated into tools that cemented the position of light art in the arts sector even more firmly: The national broadcaster YLE's Kulttuuriykkönen culture program, for example, dedicated an entire episode to light art, and the topic was even mentioned in the editorial of the leading daily newspaper Helsingin Sanomat.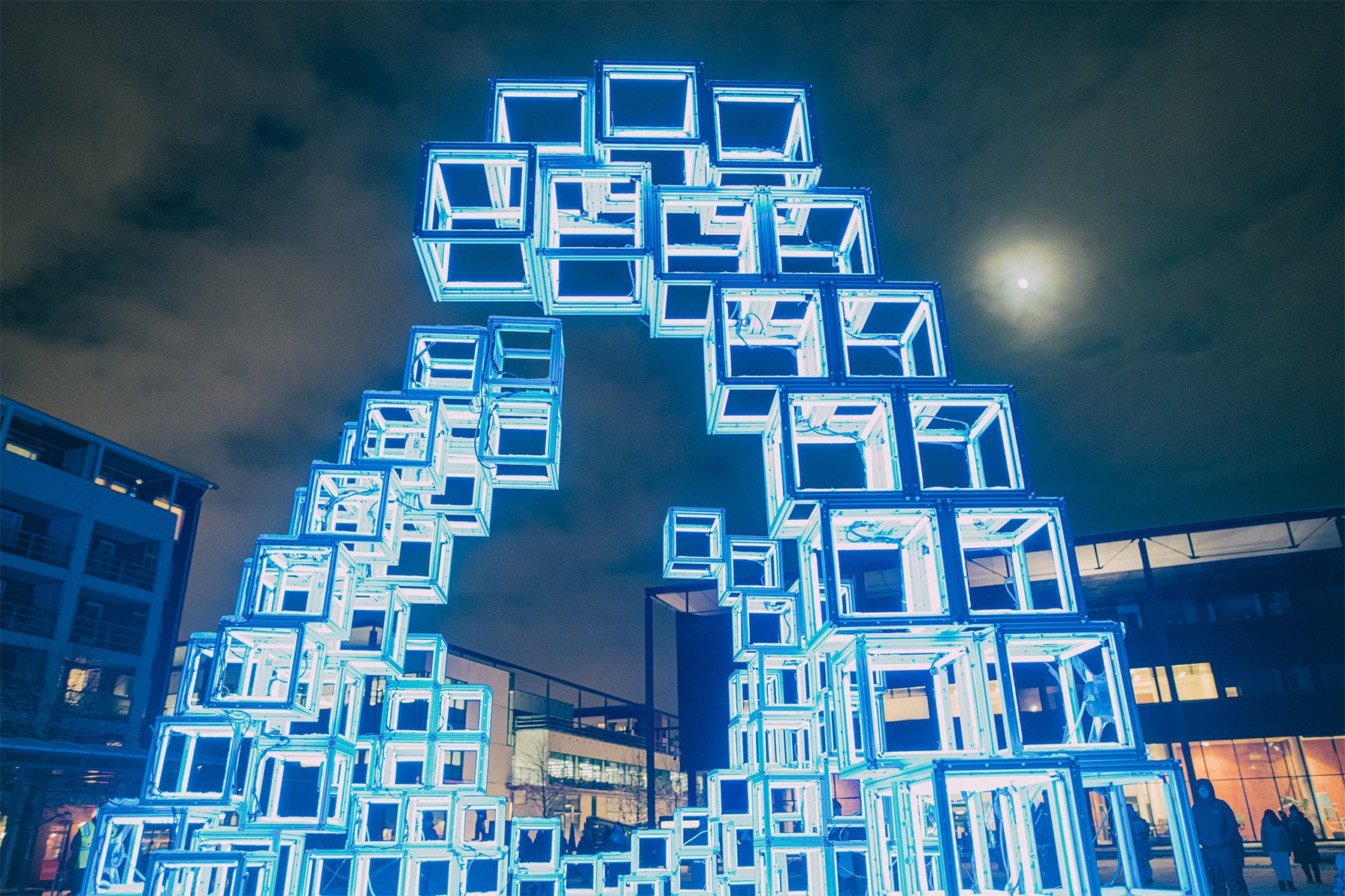 Highlights
During our collaboration, Lux Helsinki achieved its visitor record of 600,000 visitors.
Up to 15,000 public Instagram photos were published during one event under the hashtag #luxhelsinki.
Successful communications have increased the appreciation of light art in both the arts sector and the media.