Brand activations brought Finland's most famous bear to the people
Karhu
2022
Events,
Influencers

Karhu – an iconic Finnish beer brand. Mellakka was tasked with bringing Karhu to the fore wherever people are as 360° implementations that permeate all fields.
Karhu Pride
Karhu has partnered Helsinki Pride for many years. In summer 2022, Helsinki Pride together with Karhu organised for the first time an opening party that was open to everyone at a popular Helsinki-based sauna complex called Löyly.
The theme of the opening party organised by Karhu and Pride was the diversity of colours under the rainbow. Each colour and flag told a unique story and were part of the symbol of pluralism and tolerance. The goal was that everyone can proudly carry their gender and sexuality through Pride and beyond.
Mellakka's event production unit Mellakka Events curated the programme for the opening party and promoted the campaign message through various implementations. The opening party was a success: around 1 000 guests arrived despite the chilly early summer weather.
Mellakka implemented the brand activations and promoted the campaign message to consumers through the structures, programme and activations of the event, for example with light projections, wristbands offered at the Pride shop and the Karhu truck in the Pride parade.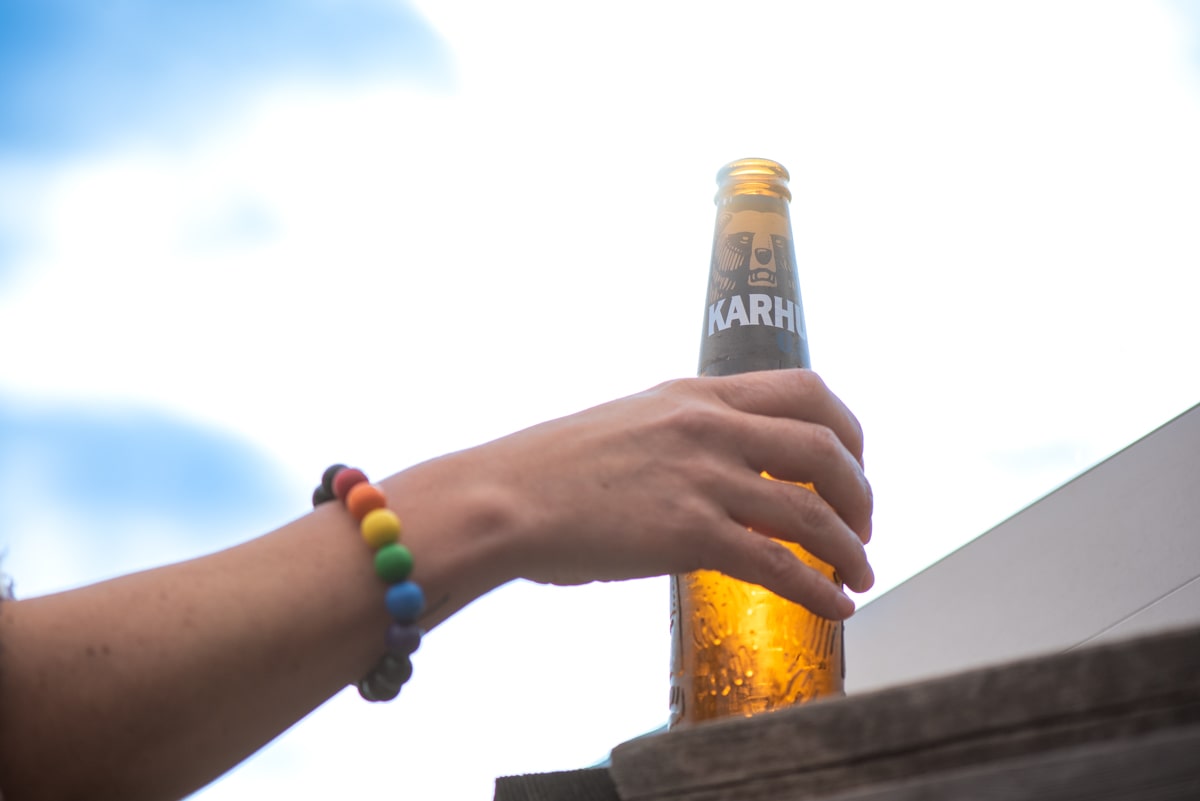 Karhu Solstice
Solstice is an internationally celebrated music and arts boutique festival that takes place every summer at the top of the Ruka mountain in Eastern Finland, where many young city dwellers go to cleanse themselves of techno-stress and enjoy nature.
Mellakka Events was responsible for Karhu's partner implementation at the festival and ensured that the Karhu brand was seen, felt, heard and tasted throughout the festival. This was immediately present on the way north, at the festival and around the festival.
Karhu's and Solstice's values of respecting nature and the environment were reflected in the materials and atmosphere of all activations and implementations. The carbon footprint was minimised by means of local procurements and by using organic and recycled materials.
At the festival, Karhu also tried out a lickable festival bracelet that showed the wearer's blood alcohol concentration. As the main sponsor of the festival, Karhu wanted to encourage people to celebrate more responsibly, to think about their own alcohol consumption and to enjoy a 0.0% beer from time to time.
All of this resulted in plenty of visibility, with 269 media hits internationally and 25 in Finland.