Live broadcast of opening of Muji's flagship store and queue of 1 000 people
Muji
2018–2022
Communications and media relations,
Events,
Influencers,
Social media and content production,
Strategic planning
The internationally respected and beloved Japanese lifestyle chain Muji opened its largest store in Europe in Helsinki in November 2019. Mellakka served as Muji's Finnish PR partner from 2018 to 2022.
Muji opened its European flagship store in Helsinki in November 2019. Our collaboration started already in autumn 2018, when we began building visibility around Muji's entry into the Finnish market. During the collaboration, Mellakka had overall responsibility for Muji's communications and PR work in Finland.
Leading up to the opening of the flagship store, Mellakka organised two media events with Muji, the first of which announced the arrival of the lifestyle chain in Finland, while the second highlighted the store's top products to the media. In addition, a representative of Mellakka travelled to Tokyo together with a journalist from Finland's biggest business paper Kauppalehti to attend Muji's international media visit.
The all-weather robot bus GACHA, jointly developed by Muji and autonomous mobility expert Sensible 4, was presented at Helsinki Central Library Oodi in March 2019. The cutting-edge technology developed by Sensible 4 enables the bus to move year-round in all weather conditions, and thanks to Muji, the design of the bus is user-friendly and refined. Mellakka was responsible nationwide for coordinating the production of the launch event and the invitation process.
The public opening of Muji's flagship store on 8 November 2019 was preceded by a separately organised opening ceremony for invited guests the night before. Mellakka was responsible for planning and executing the invited guest event, which attracted almost 600 people to the Muji store. In addition, Mellakka was responsible for communications for the official opening, which attracted a queue stretching hundreds of metres to the Muji store and received a lot of visibility in Finland's largest media.
After the opening, the collaboration between Mellakka and Muji continued on a retainer agreement. Mellakka was responsible for Muji's media and influencer relations in Finland until spring 2022. The collaboration included, for example, PR planning on an annual level, events, media pitches, communications and collaborations with influencers.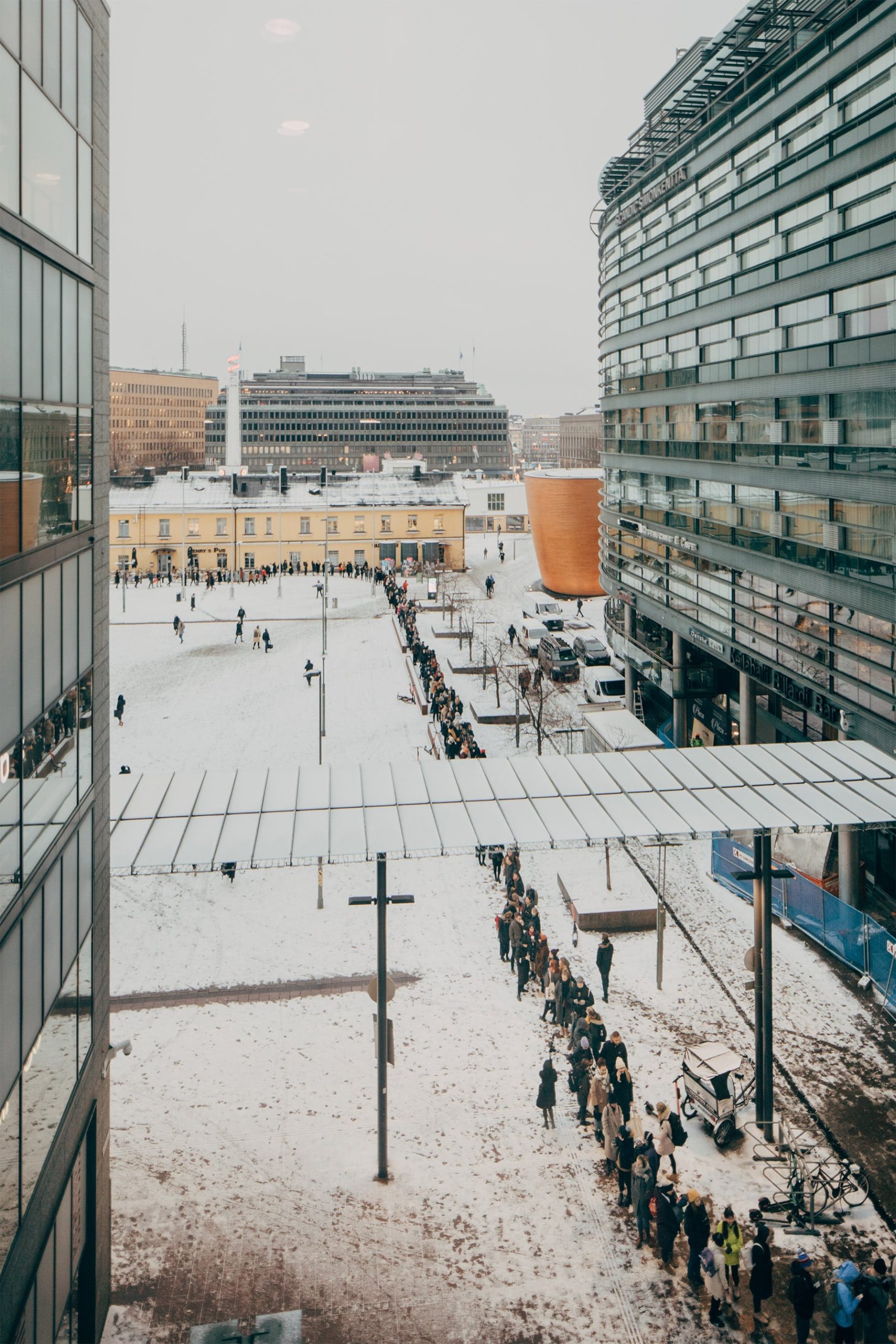 Hightlights
The launch of the GACHA bus generated a total of 39 media hits in Finland and more than a hundred hits internationally.
During the first year of collaboration with Mellakka, a total of 343 articles were published in the Finnish media, with a total reach of 29,000,000 views.