Social media campaign generates record audience for Tuska Festival
Tuska
2019–
Communications and media relations,
Events,
Social media and content production
Mellakka has worked with the Tuska Festival since 2019. Following the pandemic years, the largest metal festival in the Nordic countries achieved its best ever attendance record in 2022 and also had a strong presence on social media thanks to its unique sense of community.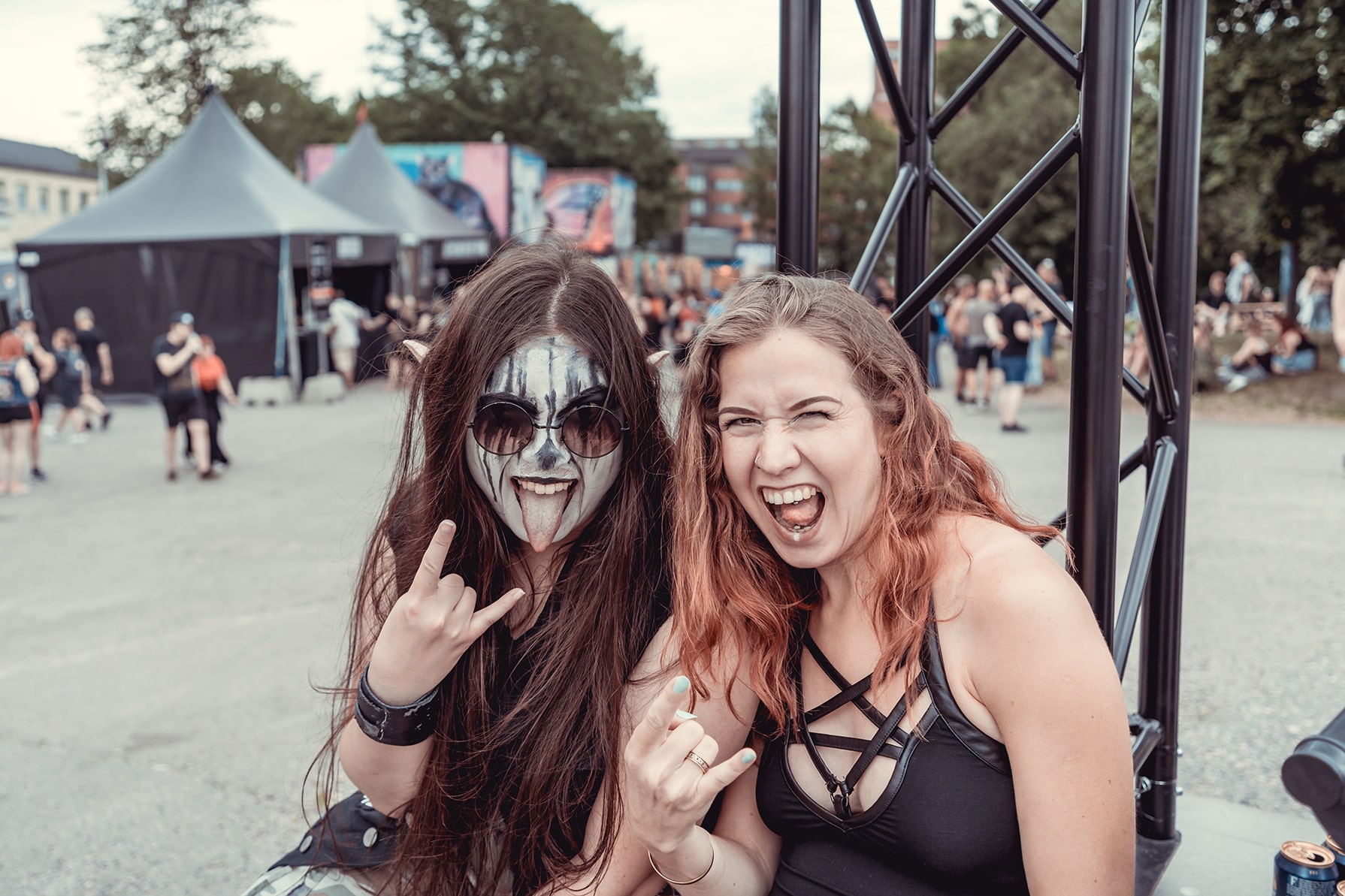 In 2019, Tuska had entered into a partnership with shopping centre and public transportation hub Redi to provide access to the festival through it. They wanted to launch their exceptional collaboration and mark the significant change in practical arrangements in a noticeable way, so Tuska turned to Mellakka for help. Mellakka clarified the message and planned and implemented measures surrounding the launch, including the visuals. Inspired by the huge earned visibility, both partners were keen to expand their collaboration.
The collaboration between Mellakka and Tuska started rapidly starting with the summer 2019 festival, which the Mellakka team attended simply to get familiarised with the event. During the festival, the team ended up jumping fully into social media activities while at the same time bonding closely with the Tuska team. After the festival, Mellakka created a communications strategy for Tuska and began implementing it in practice.
Preparations for the 2022 festival were still being made under the shadow of uncertainty cast by the pandemic, but starting in the spring it finally became certain that the festival could actually take place as planned. Tuska came back with a bang! The 23rd Tuska Festival attracted 49,000 heavy music lovers to Helsinki's sweltering Suvilahti over three days, representing the largest number of visitors ever in Tuska's history.
In addition to customer service in social media, content production and marketing, Mellakka was responsible for maintaining the festival's social media, updating the crisis communications plan for the event, providing guidance to the festival's own photographers and content producers, and planning and implementing media communications and website and partner contents before, during and after the event. The social media activity that was a big part of the festival garnered a lot of thanks, including audience comments. In addition, almost 350 media hits were accumulated during the year.

Our collaboration with Tuska continues, and we are currently working on the festival for summer 2023.
Highlights
Social media feedback:
"You have provided really good communications this year!!! Thanks!!!"
"I couldn't even be there this year, but I have to say that the organisation has done a damn good job with its communications!"